Here are the pics and vids from our most recent and final [big] meet of the year! Please post up yours if you have any to share
Final South SD Tuning/Tech Day of 2015! Nov 15th
<< Original meet thread
SoCal3S Final Tuning/Tech Day of 2015 Coverage
<< Video coverage #1
Seafoam Treatment on Ben's VR-4 at SoCal3S SD Tuning/Tech Day
<< Video coverage #2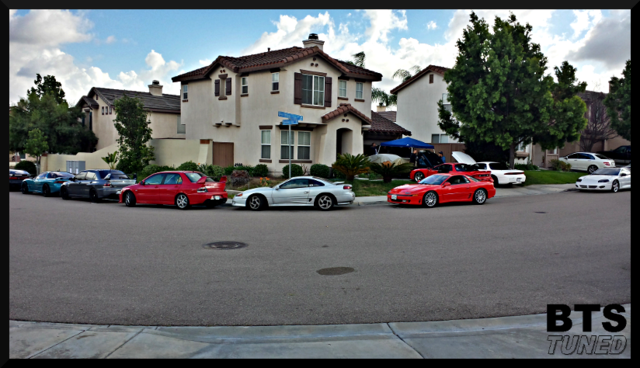 "Final SoCal3S SD Tuning/Tech day of 2015! Great outcome with three EVO IX's (GSR, RS, and MR), two Stealth R/T TT's ('93 and '96), and six VR-4's ('91, '93, '94, and '96). Lots of progress made and lots of food
"
"Typical sexy turnout at BTS HQ
"
"Mitsubishis lookin' good on the side too"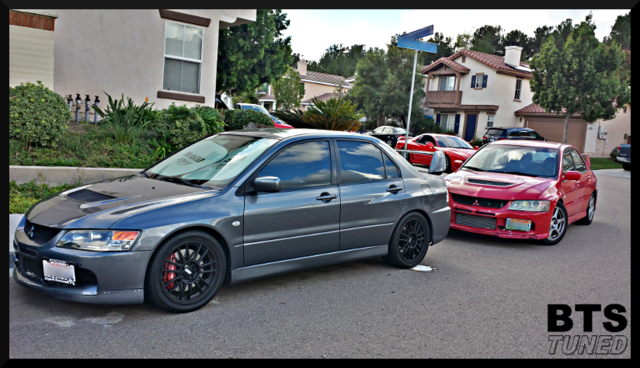 "Evo IX GSR and Evo IX RS"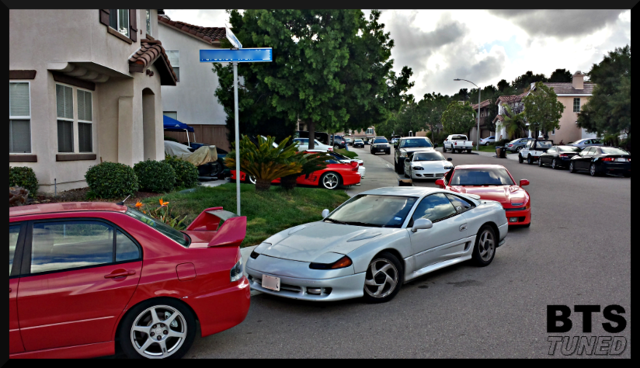 "Bumper-to-bumper especially around the corner"
"VIP's (for the day) in the driveway"
"LSlow had to park across the street..."
"Mark creatively reppin' 'BTS' LOL
"
"Someone drew a chode on Henrique's Stealth LOL"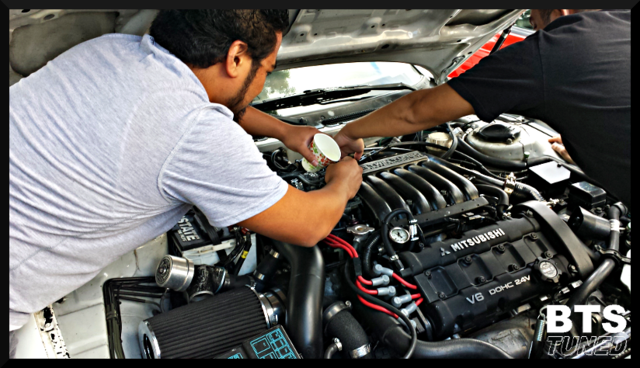 "Seafoam treatment on Ben's VR-4"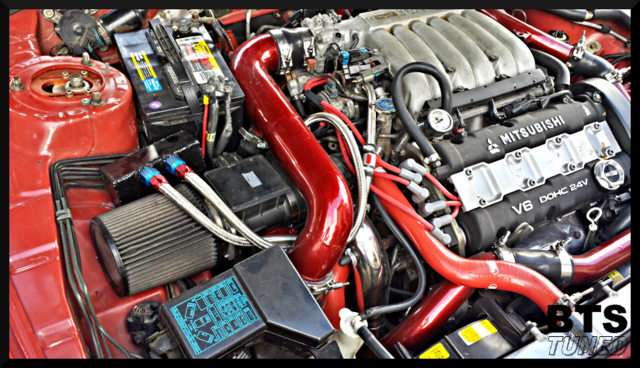 "Custom/One-off BTS 'Slim Design' OCC w/ KV still lookin' good on Adrian's VR-4: Next up: MAF-T w/ GM LT1!"
"WARM cylinder leak-down est results on Mark's beast"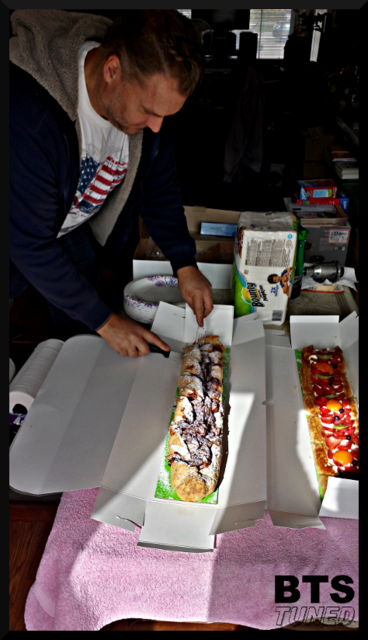 "Mark cutting the fresh Dutch strudels for the early birds"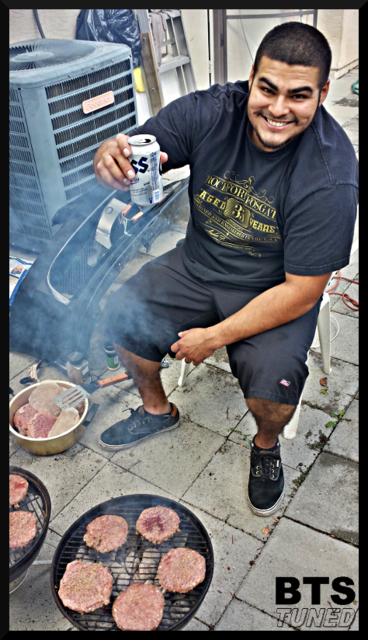 "Jorge manning the grill while enjoying his Korean CASS brew"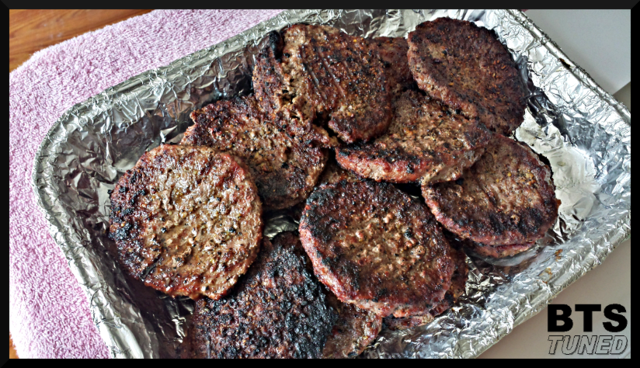 "YUM! 1/3lb Prime Selection burgers; they were costly but damn tasty!"
"The brews for the day"
"Carne, pollo, pork adobada, and tortillas ready to go!"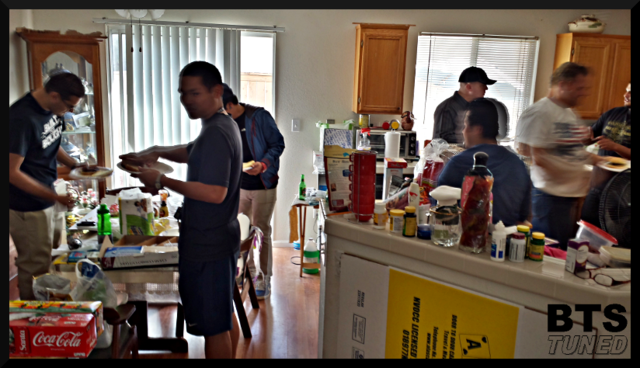 "FAT TIME!"
"Playin' Boggle and killin' it"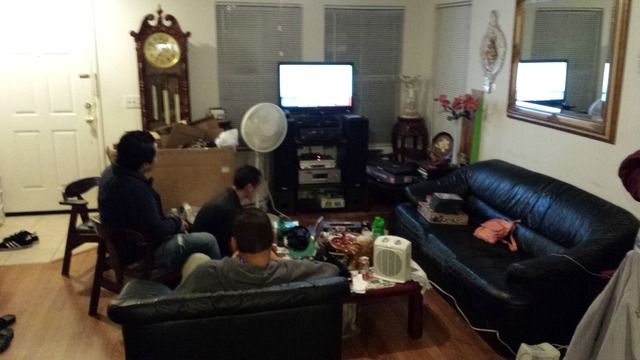 "Wii U"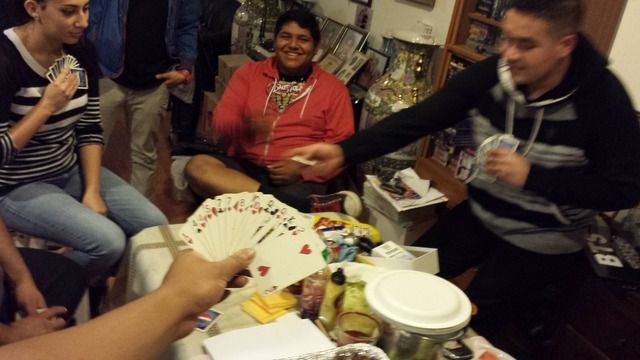 "I had to scavenge for a deck of cards to play Pusoydos. It has been MANY, many years, and this was my first hand. Although it was crappy, I still won HAHAHA"
Thanks again to everyone for your contributions and participation! We have been on a successful roll this year with keeping the 3/S scene alive. 'til next time!
-ALan/BTS
PS: There will be a "mini meet" dinner within the next week or two down here in SD, so please chime in if you would like attend. I will not be making a thread on the board as it is intended for locals, but I know that one or two of you expressed early interest in driving down.